Posted by
Nadia Bernaz
on 24th Aug, 2015 in
Human Rights
|
0 comments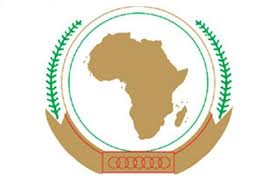 In June 2015 the African Commission on Human and Peoples' Rights adopted a draft General Comment on Article 4 of the African Charter on Human and People's Rights (Right to Life). Paragraph 10 of the document states that
Non-State entities such as private individuals and corporations, including private military and security companies, that are responsible for arbitrary deprivation of life should also be held accountable.
Treaty bodies such as the African Commission are tasked with monitoring the application of human rights instruments such as the African Charter. These instruments are theoretically applicable to states only. In their case law and when monitoring reports by states parties, treaty bodies have on many occasions mentioned the responsibility of states to prevent and redress human rights violations committed by businesses. For example, the African Commission noted in the 2001 case Social and Economic Rights Action Center (SERAC) and Center for Economic and Social Rights (CESR) v Nigeria that "contrary to its Charter obligations and despite such internationally established principles, the Nigerian Government has given the green light to private actors, and the oil companies in particular, to devastatingly affect the well-being of the Ogonis" (para. 58).
Going further, United Nations treaty bodies have in recent years started to point to the responsibility of states, not only with regard to the activities of corporations on their territories, but also with regard to the activities of their corporate nationals abroad. I wrote here, here, here and here about this relatively recent extraterritoriality trend.
In 2013 the UN Committee on the Rights of the Child, in General Comment No 16 on State obligations regarding the impact of the business sector on children's rights, suggested that Article 3(1) of the Convention on the Rights of the Child (on the best interests of the child), was "directly applicable to business enterprises that function as private or public social welfare bodies by providing any form of direct services for children, including care, foster care, health, education and the administration of detention facilities, among others." The Committee, however, had not mentioned the direct responsibility of businesses that do not perform these types of functions.
Therefore, if the African Commission was to include paragraph 10 of the draft General Comment in the final version, it would be the first time, as far as I am aware, that a treaty body mentions the direct responsibility of corporations operating an entirely private business without performing state-like activities. This would be an important development and would further strengthen the corporate responsibility to respect human rights, in line with the UN Guiding Principles on Business and Human Rights.
The draft document is open for public consultations (more information here) and the deadline to send contributions is 1 September 2015.